LomoChrome Color '92 (135, 36exp, 400ISO)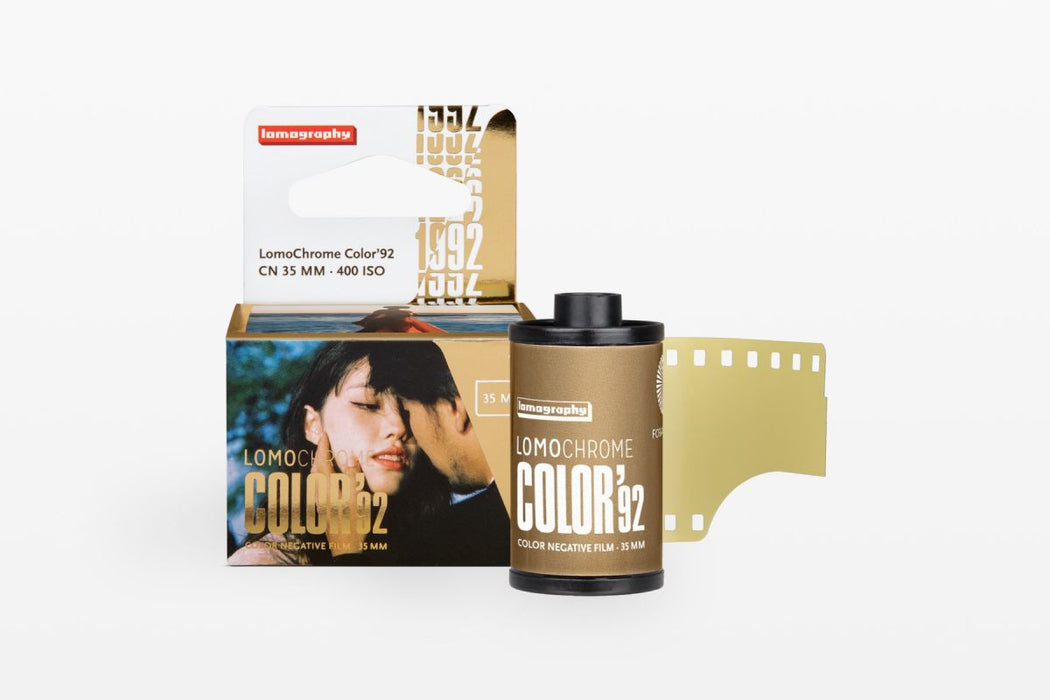 Explore the Colors of Everyday Life
LomoChrome Color '92 is a truly versatile film stock that offers a plethora of captivating colors, making it an excellent choice for any shooting scenario. For street scenes, landscapes, studio shots and more, its dynamic color palette consisting of fascinating blues, vibrant reds and clean yellows adds incomparable energy to your imagery. For portraits, you'll love how this film renders accurate skin tones with delicate pastel undertones. Your subjects will look truly unforgettable, with a depth and richness that only LomoChrome Color '92 can provide.
This unique color negative emulsion provides a burst of retro charm and classic analogue character in any film shooting scenario.
Explore the colors of everyday life
Discover fascinating blue hues, vibrant reds and delicate pastel undertones
Rich film grain for a hint of '90s nostalgia
A highly versatile ISO 400 emulsion
Standard C-41 development process
Story
1992. With the fall of the Berlin Wall and the end of the Cold War, the raw energy of a generation ready to break free rippled through the air. From the iconic music that defined the era to the fashion and pop culture trends that still inspire us today, 1992 was a year of infinite creativity. People were breaking barriers, pushing boundaries and living life to the fullest. Whether you were jumping around to the sound of Kriss Kross or rocking out to Nirvana and the smell of teen spirit, it was a time to feel alive.