Visionking 76700 Reflector Telescope (with tripod & carry case)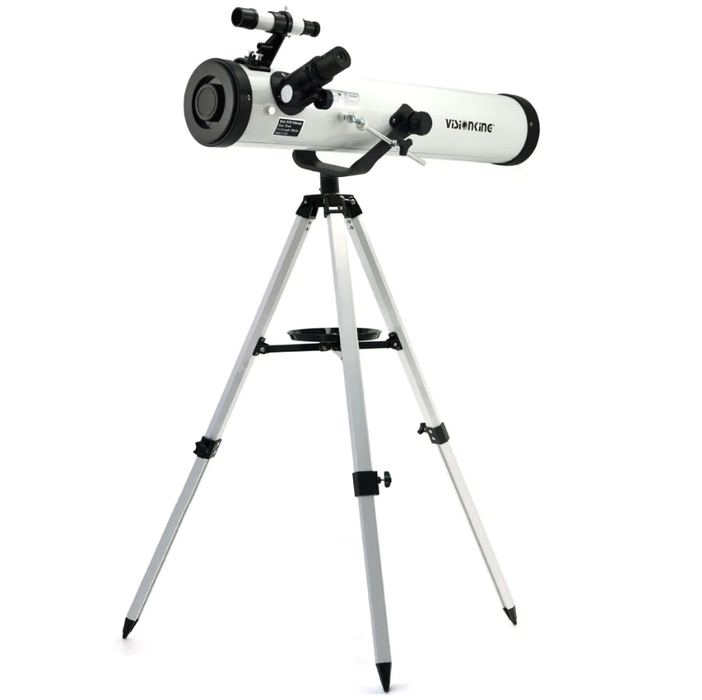 The Visionking 76700 Reflector Telescope is a great option for those with a little less space or for those that would like to travel. Foldable design makes it portable, lightweight and easy to carry. Visionking 76-700 Telescope with 76 mm(3 inches) large tube and 700 mm focal length. It provides you super clear images from the sky at night.
Kit Includes:
1 x 76 x 700mm reflector Astronomical Telescope
1 x K10mm Eyepiece
1 x K25mm Eyepiece
1 x Finder scope
1 x Tripod Mount
1 x Tripod
1x Carry Case
1 x User Manual
1 x Moon Filter
1 x Barlow lens (2x)
**ONLY AVAILABLE IN OUR WELLINGTON STORE OR ONLINE**
PLEASE NOTE THIS ITEM CAN NOT BE SHIPPED INTERNATIONALLY.