Opula 5 in 1 Super Cleaning Kit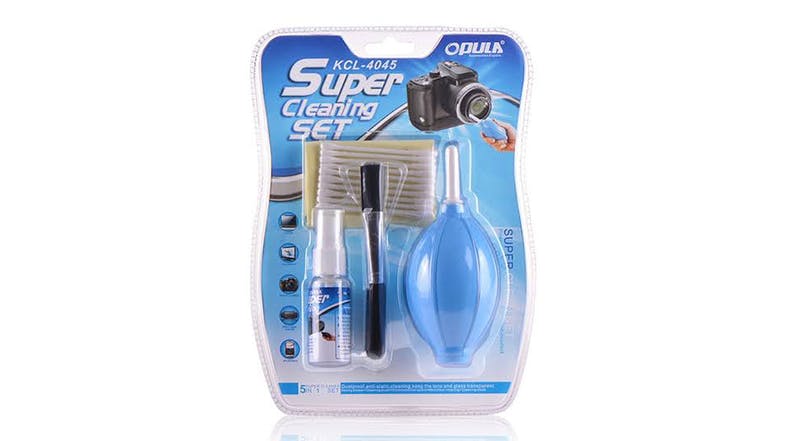 This Opula 5-in-1 Camera Cleaning Kit has everything that you need to help you keep your camera clean and at best condition always. It comes with a jumbo blower, cleaning solution, cleaning brush and swabs, and a microfibre cloth.
Key Feature
Jumbo Air Blower: This cleaning blower lets you get rid of dust, dirt, hair, and crumbs in the gaps of the camera lens that cannot be reached.
Alcohol-Free Cleaning Solution: Its 25ml cleaning solution is alcohol-free and non-corrosive; there's no need to worry about damaging your camera.
Cleaning Brush: Made of wool material, the cleaning brush efficiently clears away dust, dirt, food rests and crumbs without leaving any scratches or marks.
Microfibre Cloth: The soft microfibre cloth maintains the brightness and visibility of your screen and leaves it thoroughly dried and polished.
Cotton Sticks: Even the dust and dirt on the edges or corners can be removed with the included ten pieces of cotton swabs.