Ilford ID-11 Film Developer (Powder to make 1L Stock)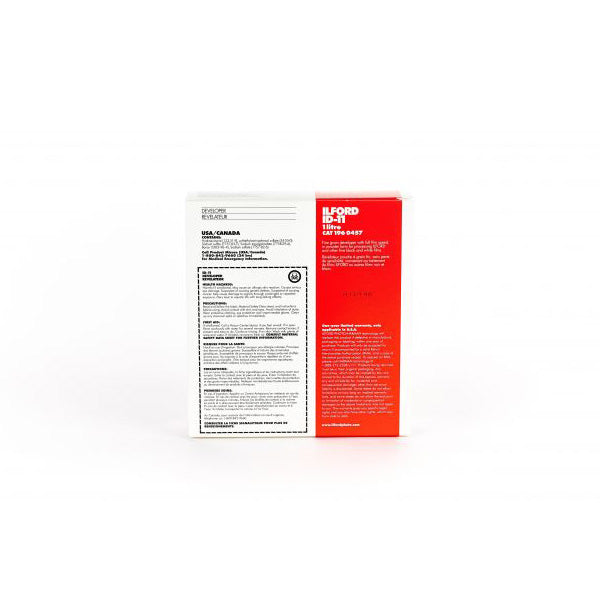 ID-11 is Ilford's easiest to use developer! It comes in Powder form that you mix to make 'Stock' and then you can choose how you dilute it!!
Here is what Ilford have to say:
PRODUCT DESCRIPTION
ILFORD ID-11 is widely regarded as the industry standard powder developer. Catering for general, scientific and technical photography, this popular film developer produces excellent results with all black & white films.
ID-11 gives the perfect blend of fine grain, sharpness and tonal rendition producing negatives which allow a high degree of enlargement. It particularly excels on slow to medium speed films as well as occasions when a wide range of films and film speeds have been used.