Ilford Delta 100 Professional Black & White Film (4x5 inches, 25sheets, ISO100)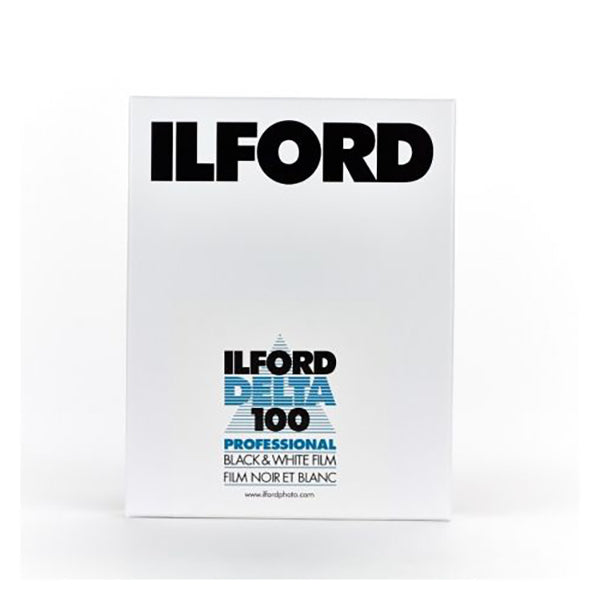 What Ilford say:
Ilford Delta 100 Professional is a medium speed, black & white film that uses our latest Core-shell™ emulsion technology to deliver superb image quality and maximum sharpness.
Excelling in scenes that are detail rich, its exceptionally fine grain makes DELTA 100 the perfect choice for many applications or genres. Showing outstanding quality at its recommended rating of ISO 100/21°, DELTA 100 will also produce stunning results rated between ISO 50 and 200.
DELTA 100 can be processed in a wide range of different developers using spiral tanks, deep tanks and automatic processors.
What we say:
We dig this film, super fine grain, BUT you gotta hit your exposures correctly and with NZ's changing weather it's best to be used in a studio or when the weather is stable. Great for fine art portraiture or (if you're brave) landscape/cityscape photography. 
~sean