March 02, 2023
March Photo Competition. Theme: Friends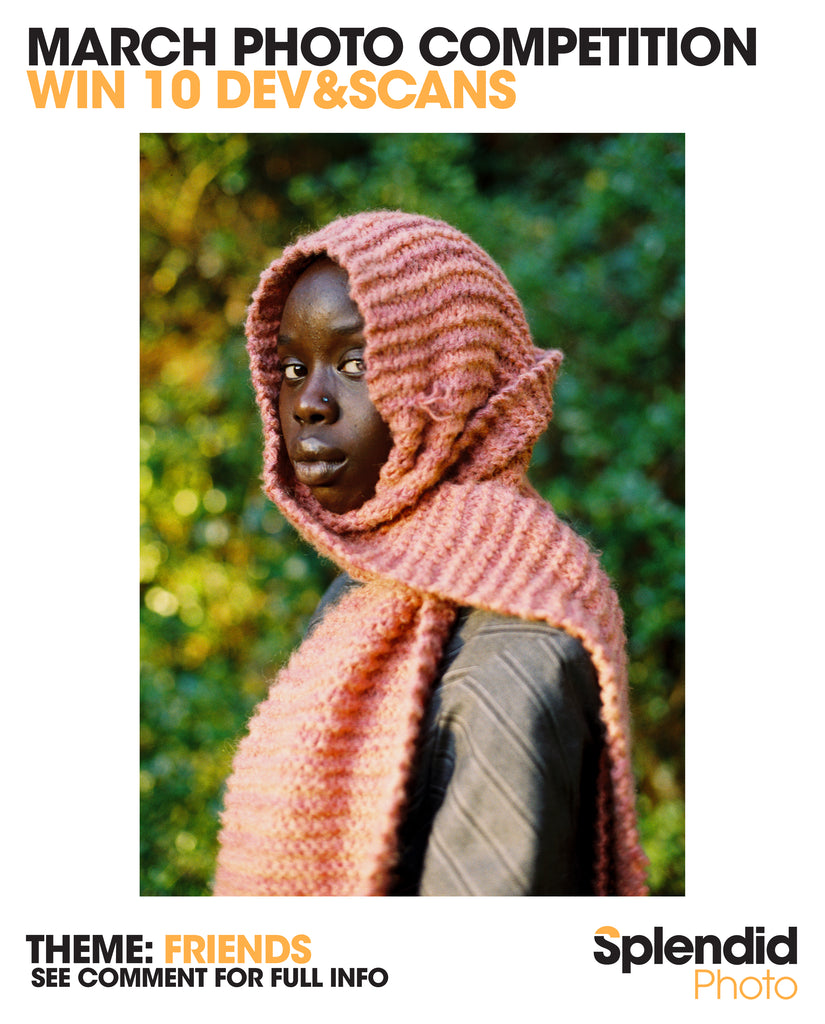 Post your favourite portrait of a friend to instagram and tag #splendidfriend.
Photo of Ayan Manyang by Callum Parsons
T&Cs
•Enter as many images as you like, each as a new post with hashtag
•Image can be shot on any medium
•Photog must follow @splendid.nz
•All judges decisions are final
•Finalists announced 28th March
•Winner chosen via voting on our story starting 30th March
•Winner is responsible for getting films to us
•Prize: 10x Dev and Scans - C41 Social Res.
•Dev and Scans do not need to be used in one go.