Ilford PIXI-D Compact Digital Camera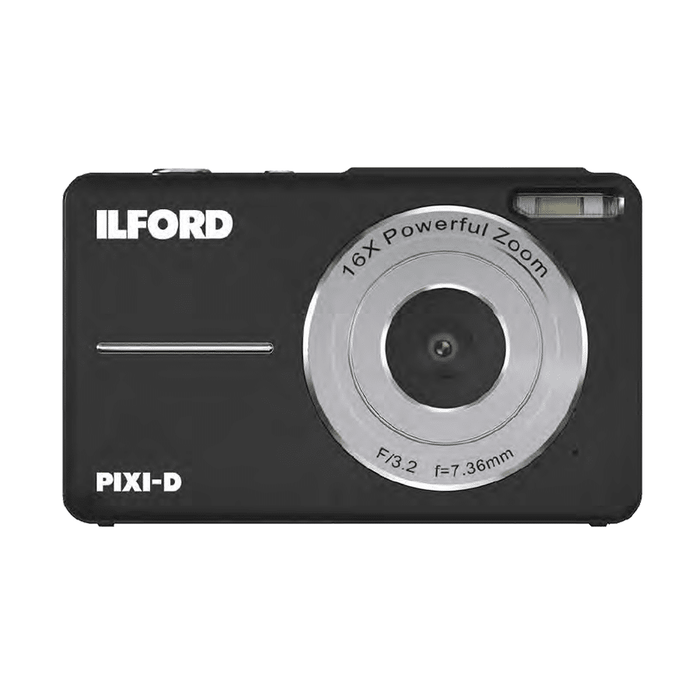 The Ilford PIXI-D Compact Digital Camera is an excellent choice for photographers looking for a portable and easy-to-use camera. This camera comes with a 16x digital zoom, allowing you to capture far-off objects with clarity and detail. It is capable of recording 1080p high-definition videos, making it ideal for capturing those special moments in high quality. The PIXI-D also features a self-timer, allowing you to set up the perfect shot without rushing to get into the frame.
This camera is equipped with an autofocus system that ensures sharp and precise focus for your photos. It also comes with a built-in LED fill light that helps illuminate your subjects in low light conditions. This is particularly useful for portraits and indoor photography.
With in-camera filter effects, the PIXI-D can help you create unique and creative photos without having to edit after the fact. The PIXI-D has face detection technology that can recognize and track faces, ensuring that your subjects are always in focus and well-exposed.
Face Detection
Auto Focus
Full HD Video Recording
20 filter effects
**ONLY AVAILABLE IN OUR WELLINGTON STORE OR ONLINE**