Ilford Ilfocolor 400 Vintage Tone (135, 27exp, 400ISO)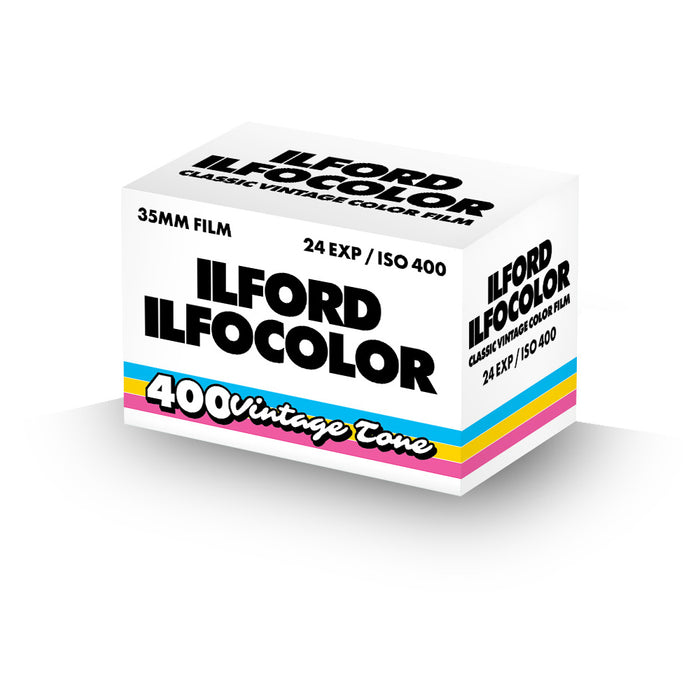 The ILFORD ILFOCOLOR 400 Vintage Tone 35mm 24 Exposure Film!
The film is similar in look & feel to the ILFORD Ilfocolor Single Use Camera film, which gives images a stylish, washed-out look that instantly transports you back to the 1960s. That pop of colour is something else.