Lomography Potsdam Kino (135, 36exp, 100ISO)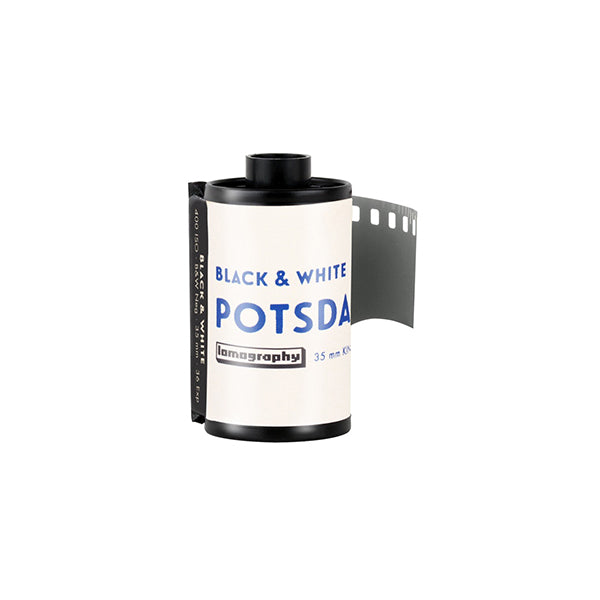 Cinematic Style Meets Medium Format Photography
Inspired by flickering projection rooms and smokey cinemas, Lomography Potsdam Kino is unapologetically analogue. Cut from a legendary roll of German cine film, this evocative emulsion brings the analogue aesthetics of the New German cinema to 120 film. Steeped in a rich past and prestige, this mighty monochrome is not just a tribute to history – rather a part of it.
Classic Analogue Aesthetics For Gorgeous Greyscale Pictures
Just like its bigger brother, the Lomography B&W Potsdam Kino Film casts an unmistakable monochrome charm. With a medium speed of ISO 100, this panchromatic, heavy-silver film is the perfect option for bright environments and scenarios where the highest attention to detail is desired. Delivering less grain, more contrast, and a higher DMAX than Berlin Kino 400, Potsdam Kino 100 renders scenes in an even broader range of moody monochrome tones.
The Darkroom Delight
Just like the 35 mm Potsdam Kino, this evocative emulsion produces a wide range of different, yet equally gorgeous results when paired with various development techniques. Tune your desired image style with different development techniques and bring your compositions to life with the quality they deserve. New to the wonderful world of self-development? No worries, we've created the Lomography B&W Potsdam Kino Cookbook article with everything you need to craft gorgeous greyscale frames.