Fine Art Ink Jet Printing - Ilford Galerie Smooth Pearl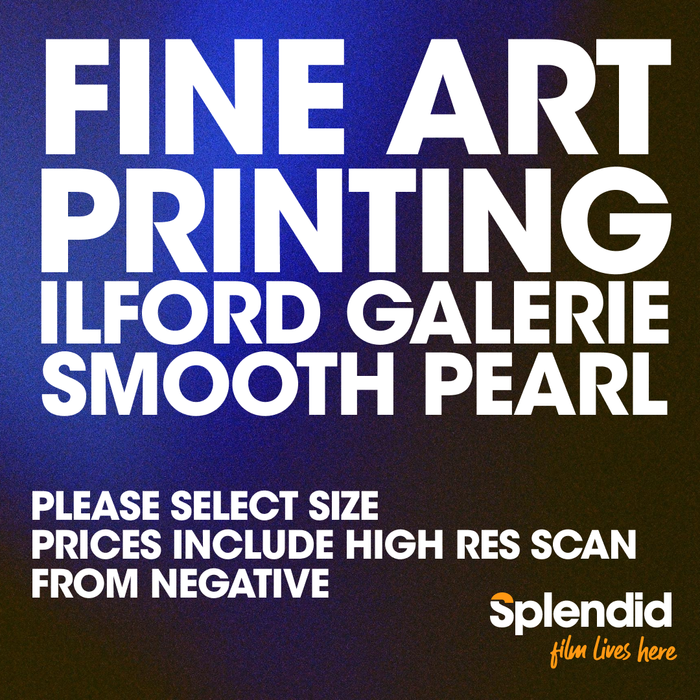 Some say a photograph isn't a photograph until it's printed! We kinda agree, mainly cause printing photos is rad.
We offer a fine art printing service at three different sizes; A4, A3 on A3+ and A2. (you can print to anysize within these paper dimensions and if you want, you can lay up a few shots, but we will supply the paper uncut) And we print on two types of paper.
This is for Smooth Pearl: With no optical brighteners and the longevity, image stability and a clean matt surface required for the very best in fine art printing, Smooth Cotton Rag is offered as the perfect choice for crisp detail. For more information click here. We are always open to using new papers so if you would like a diffrent stock (inlcuding your own) please feel free to contact us on the email below.
We print using an Epson Surecolor Printer using original Epson Ultrachrome HD Pigment Ink for ultimate satisfaction.
The prices include scanning from a negative if required. 
We also offer a service for overseas photographers to sell images locally and we will handle the printing and despatching to your clients. Please contact us for more information.
Pop in-store to check out the papers or email us for more information.
Email: hello@splendid.nz